It is often difficult to find what you are looking for in retail stores or specialized furniture stores. At Brût, we have chosen not to have any standard, all our products are customizable according to your space and your needs. We are a design studio, which means that we model your living space while integrating your custom furniture. 
Whether for individuals or professionals, at Brût, we are committed to designing layouts that perfectly match your expectations. 
Authentic and remarkable creations
Brût creates spaces that respect your needs and meet your desired atmosphere. Everything is done to create a space that reflects you. We are available to you throughout the creation process to discuss the details of your layout so that it corresponds completely to your desires. 
Each of our creations is unique, we are committed to produce it only once. All our creations are stamped with an identification plate with a unique number, true proof of its uniqueness and authenticity.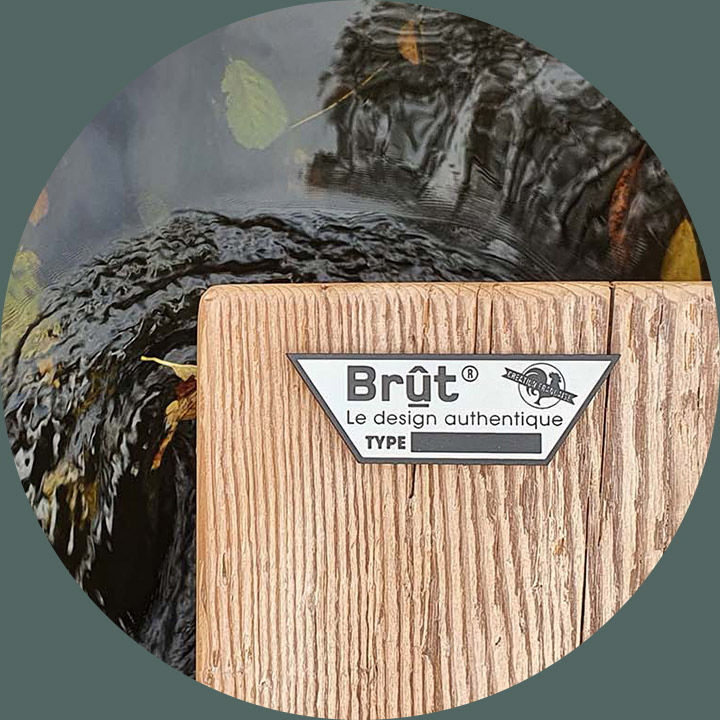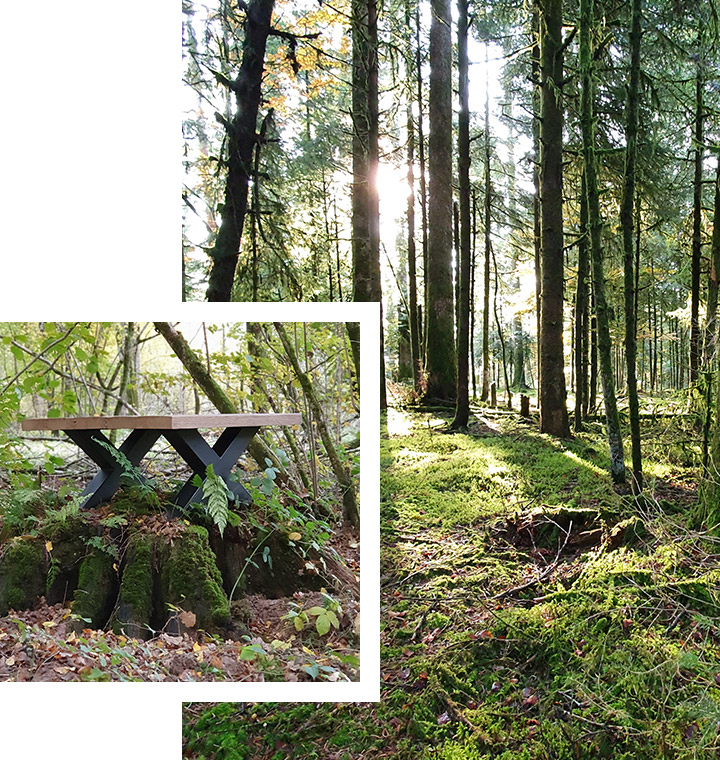 A sustainable and environmental choice
Each Brût furniture is manufactured in an ethical and eco-responsible way. We have at heart to respect our raw material, that's why our production network is made in short circuit. 
The solid wood we work with comes from the forests near our workshop, about 50 km around. All our partner sawmills are PEFC certified, which ensures the sustainable management of our forests. 
Our ambition is to sublimate our raw material; our cabinetmakers are guided by the natural defects of wood to make unique creations. 

STEP 1
Contact and
study of your project 
Depending on your request, we work directly with you or with your architect. In this first talk, based on the exchange, and listening to your desires, we will ask you many questions to understand your environment and your needs. We will need plans or measurements to model the space in the next steps of the project. 

STEP 2
Design and
3D modelling
With the 3D design, we re-create your space by integrating our furniture proposals. This will help you to project yourself in your new interior. This step also allows us to discuss the cost of the service and the materials. We have a multitude of samples and finishes and invite you to our showroom to discover them. 

STEP 3
Manufacturing and
installation
We choose together the ideal date for the installation of your furniture. Depending on the size of your project, we need 6 to 8 weeks to manufacture your furniture. Delivery and installation are also included in our service.  
Our realisations